Anjuna Beach, North Goa :

The vibe is much nicer at the south end of Anjuna Beach as opposed to the north, where a pretty and more sheltered cove accommodates a mostly twenty-something tourist crowd. A constant trance soundtrack thumps from the shacks behind it cranking up to become proper parties after dark, when bars Curlie's and neighbouring Shiva Valley take turns to max their sound systems, hosting international DJs through the season. Chai ladies and food stallholders sit in wait on the sands, just like for the raves of old, but the party generally grinds to a halt at 10pm sharp.

Agonda Beach, North Goa :

Considered among the most picturesque beaches in Asia, Agonda Beach is serene and quiet clean compared to the beaches in North Goa. It is also moderately less crowded, which means you can enjoy solitude and have a relaxing time. The beach is popular as a Ridley turtle nesting site, which is actually endangered. So make sure that you're not running out of batteries when heading to this beautiful spot.

Vagator Beach :

Vagator beach is the center of Goa's trance party scene. The beach is situated at the bottom of a steep cliff and the famous fort Chapora is also located on the beach. It is definitely one of the best beaches in India, especially due to the rugged rocks that make the shore stand apart from most of the other beaches of Goa. Sit on any of the rocky formations and let the waves play with you.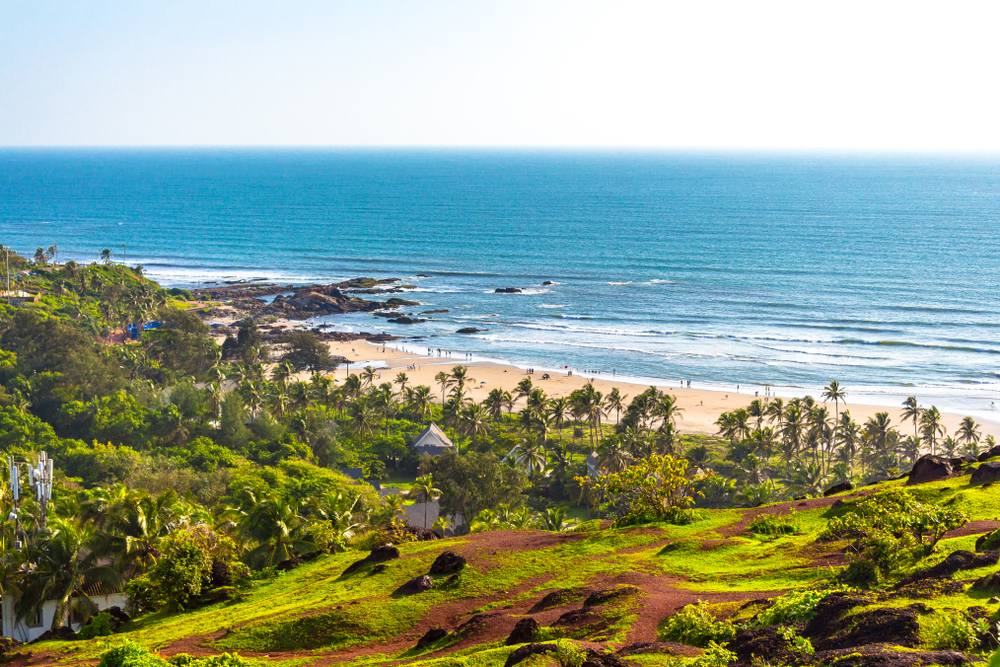 Pondicherry , Tamil Nadu :

Pondicherry, with its pervasive French heritage, is a union territory on the coast of Tamil Nadu in east India that's ideal for culture vultures. The historic French Quarter in town is a highlight, while nearby Auroville and Paradise beaches are great for swimming. Also check out the pristine beaches at Mahe, Yanam and Karaikal—also part of the Union Territory of Pondicherry. Here's where to stay near the beach in Pondicherry.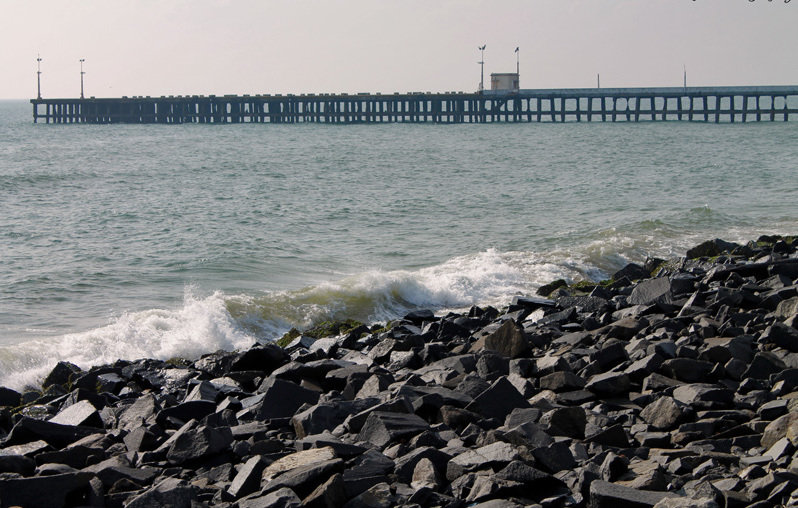 Mandarmani Beach, Kolkata :

About 180 km south of Kolkata, Mandarmani is a sleepy fishing village that is home to a heavenly beach stretching nearly 15 km, making it one of the longest drivable beaches in India. It is also one of the most unpolluted beaches in the country, and supports countless colonies of red sand bubbler crabs. A beautiful place for a weekend getaway Mandarmani Beach has recently gained much attraction from tourists, especially from West Bengal. It is definitely one of the best beaches in India.